Joined

Jul 12, 2016
Messages

18
Reaction score

35
Hello guys,
I am very happy I found this forum. It's a daily source of information so I thought it was time for me to register and introduce myself. My name's Vincent. I live in France near Paris. I'm 40 years old. I'm Who fan and that's why I began the Solid Guitar collection.
First SG I bought in the 90's,
1968 SG Special
. Very few modification done to it, (a badass bridge and vibrola removal. Since picture was taken I changed the knobs to silver ones because the original ones were in bad shape. Frets have been changed once). She plays great and she is my preferred SG. She is featherlight. Tuning is what it is, and she would benefit from grovers but that's OK really. I'm never going to sell her. (not shown in her original case).
Second one, bought new in 2002, a
Pete Townshend SG Special
with batman plate. Almost identical to the previous one except it has a stronger neck, much heavier body, grover tuners, and original bridge. She is stock and is like new. She shares a lot of tones with her mother but definitely not the same guitar. Strangers might not spot the difference but as the owner I can tell you they are not the same guitars. The case is brown with Pete's signature in silver. Interior is black. See picture above ! (Shown in the 1968's case).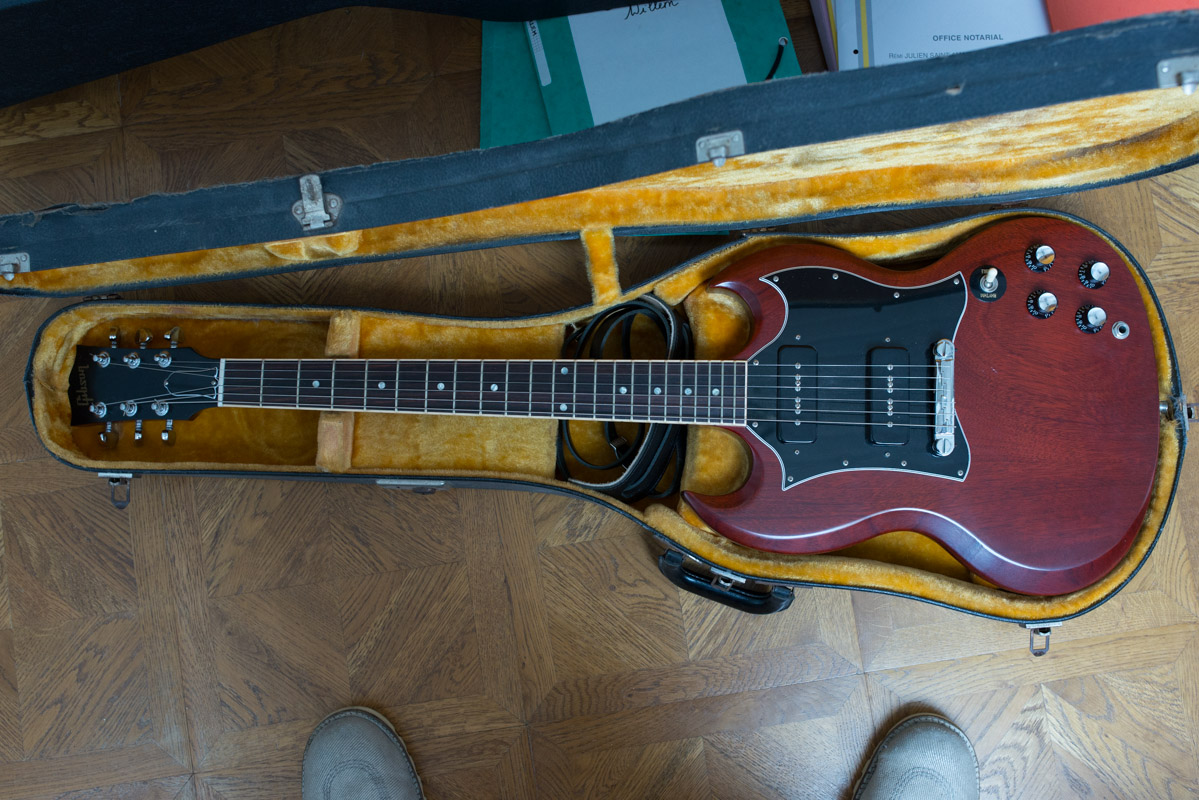 And last one, bought a year ago, a
2009 SG Standard '61 reissue
. This is the Nashville version, not the Custom Shop. She is stock and I like the '57 PUs. She plays great, has a nice balanced weight and has all you expect from a Standard. The work is very well done on this model. The yellowish binding, it is really well finished. Nothing to complain and everything to love. Recently I wanted to buy new cosmetic parts for her (such as the "Les Paul" truss rod cover, new 5 ply plate, Memphis ABR1), to make it more authentic but it's a lot of money for small plastic parts and she's not going to sound any better so it's on standby. If I wanted the custom shop model, I should have bought one from the start.
I own several other Gibsons (three Les Paul), and I love them all. Thanks for reading me and see you later in the forum.